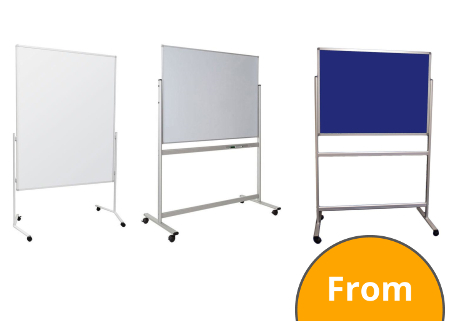 Mobile Notice Boards and Whiteboards
An extensive range of mobile notice boards, available with fabric and dry wipe surfaces with pinnable or magnetic surfaces. Available in various sizes.
Fabric choices include Felt, Charles Twite and Polycolour. Dry wipe surfaces include options for Magnetic or Non Magnetic.
We also offer portable combination boards with a whiteboard surface on one side and fabric on the other!
We also offer Custom Noticeboards.
Display 45 Products per page