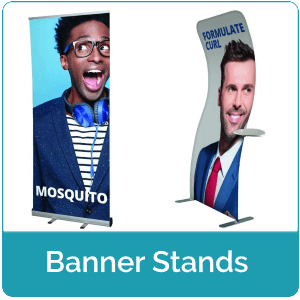 Banner Stands
As a leading UK supplier of banner stands and flags, Access Displays have tried and tested hundreds of single and double sided banner systems at both indoor and outdoor exhibitions and trade shows over the years. The banners and flag stands featured on our website are a combination of the most popular and the most durable graphic displays on the market which are easy to transport and can be setup in minutes.
Most of our banners are supplied with printing of your artwork as standard, and include free delivery to UK mainland. Whichever banner system you're looking for, we have a stand to suit your needs. Contact us today to discuss your requirements and we'll recommend the best banner or flag displays to suit your purposes.
If you need an outdoor banner stand or flag, visit our outdoor displays page.
Display 45 Products per page